2nd U.S. Army Field Artillery Detachment – Pfullendorf​, Germany
July 1963 – June 1991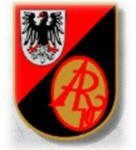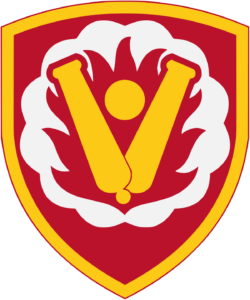 The legacy of the U.S. / German partnership in Pfullendorf goes back many years; to the establishment of the 2nd U.S. Army Field Artillery Detachment in 1963, and continues to this day with the U.S. contingent of the International Special Training Centre (ISTC).
The first American soldiers arrived in Pfullendorf in July 1963 and were stationed on the local German Kaserne—at the time of arrival, called "Neue Kaserne."  On 27 October 1964, the installation was renamed as the General-von-Fritsch-Kaserne.
The 2nd U.S. Army Field Artillery Detachment was subordinate to the 512th U.S. Army Artillery Group, of the 59th U.S. Army Ordinance Brigade; and operated as a Company Command billet for a Field Artillery officer (CPT/O3)—the unit was composed of 4 officers and 37 other soldiers.  The unit maintained proficiency in operating the M50, highly mobile, free-flight rocket artillery system.
After more than 28 years in Pfullendorf, the detachment became part of the general disarmament in East and West Germany and on June 5, 1991 was officially deactivated.  The Detachment's Headquarters occupied a U-shaped building on the Kaserne that no longer exists today, but was located on the eastern perimeter of the Kaserne.  The Detachment ran their own small commissary, dining facility, gym, and movie theater in this building.  
While in Pfullendorf, the U.S. Detachment was partnered with the Bundeswehr's Artillery Regiment 10, 10th Panzer Division, II Corps.